Snowmass Village and VOTR what a combo!
Snowmass Doubles has multiple years under its belt and are ready for improvements (i.e. new sand at Rec Center for 2018, 2 new sand courts built in 2014, Dino 80 added 2015). With four major mountain tournaments accommodating over 2,000 teams, the Town of Snowmass Village and Volleyball Of The Rockies are excited to offer another mountain tournament option. 
Due to the limited size of the venue, Snowmass Doubles will be a smaller "boutique" event with approximately 215 total teams over 14 divisions.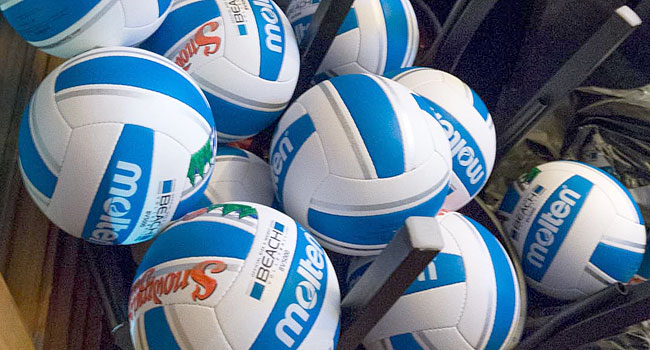 The entire weekend will be filled with additional perks including MOLTEN Volleyballs for each participant; free concerts; complimentary drinks (limited) at player parties; and guaranteed competition for all adult grass teams on both Saturday and Sunday.
Year one we saw 3-time gold medalist and volleyball legend Misty May-Traenor kick off the event.
With great accommodations walking distance from all the fun, Snowmass Doubles is guaranteed to become a unique and special weekend for its participants every year.